All right I must admit, it has been a while, but I have something I really think I should write about. Earlier this sunday I was working with my father on the circuit to match the IRF 9610 Mosfets for the Aleph-x when we were annoyed by the lack of precission of our measurement equipment. Until my father thought of the following schematic: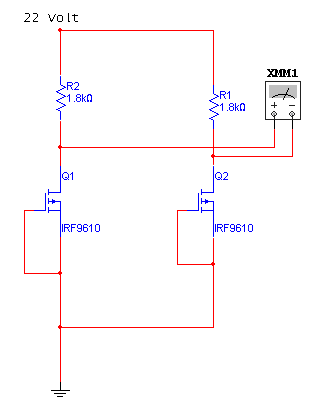 The idea is to have 1 fixed/constant mosfet and measure the difference between this mosfet and the other mosfet (by measuring the difference between the Vgs).
Hoping to get some feedback on this idea I have posted it at diyaudio.com. That site is currently offline but I will post a link soon.